6 Key Rules to Unlock Your Modern Training Program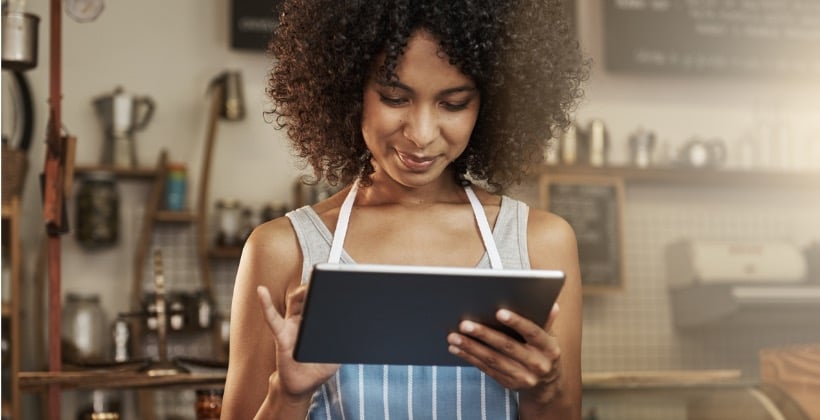 Organizational learning has changed drastically over the last decade. To a manager running a training system just ten years ago, today's platforms and capabilities might be completely unrecognizable. 
There's a reason for that change. Technology advances have enabled firms across the spectrum to not just improve their learning mechanisms, but integrate them into a larger organizational strategy. That strategy accounts not just for technical learning, but employee needs. It recognizes the rising expectations technology has brought with it. And of course, it understands learning as a core way to move the organization forward. 
Especially in the restaurant and retail industries, these advances have become invaluable. Organizations who embrace the change continuously outperform those who don't. 
Download the guide to make sure your organization follows the same patterns and consider these 6 key rules to modernize your employee training program:
The Accessibility Rule

The Rapid Response Rule

The Visual Learning Rule

The Intangibles Rule

The Cross-Functional Rule

The Accountability Rule
---
About PlayerLync
PlayerLync is modern learning software that integrates mobility, digital forms, content distribution, and daily performance management into a single solution that helps operational teams deliver exceptional customer experiences. Deskless workers can communicate with one another and immediately access valuable information anywhere they need it, even with no or slow network connectivity. PlayerLync enhances or replaces your current LMS by introducing a data-rich mobile learning environment to your teams so that companies can adopt the next generation of learning and performance support solutions for mobile workers.
PlayerLync's leading learning technology is built for organizations just beginning to grow their brands, all the way to leading restaurant and franchise systems. PlayerLync is modernizing training and store operations for leading enterprises like Chipotle, Red Robin, Blaze Pizza, Starbucks, Modern Market and more.
PlayerLync is modern learning software that integrates mobility, digital forms, content distribution, and daily performance management into a single solution that helps restaurants deliver exceptional customer experiences. Deskless workers can communicate with one another and immediately access valuable information at the point of need.

Visit Company Showcase »